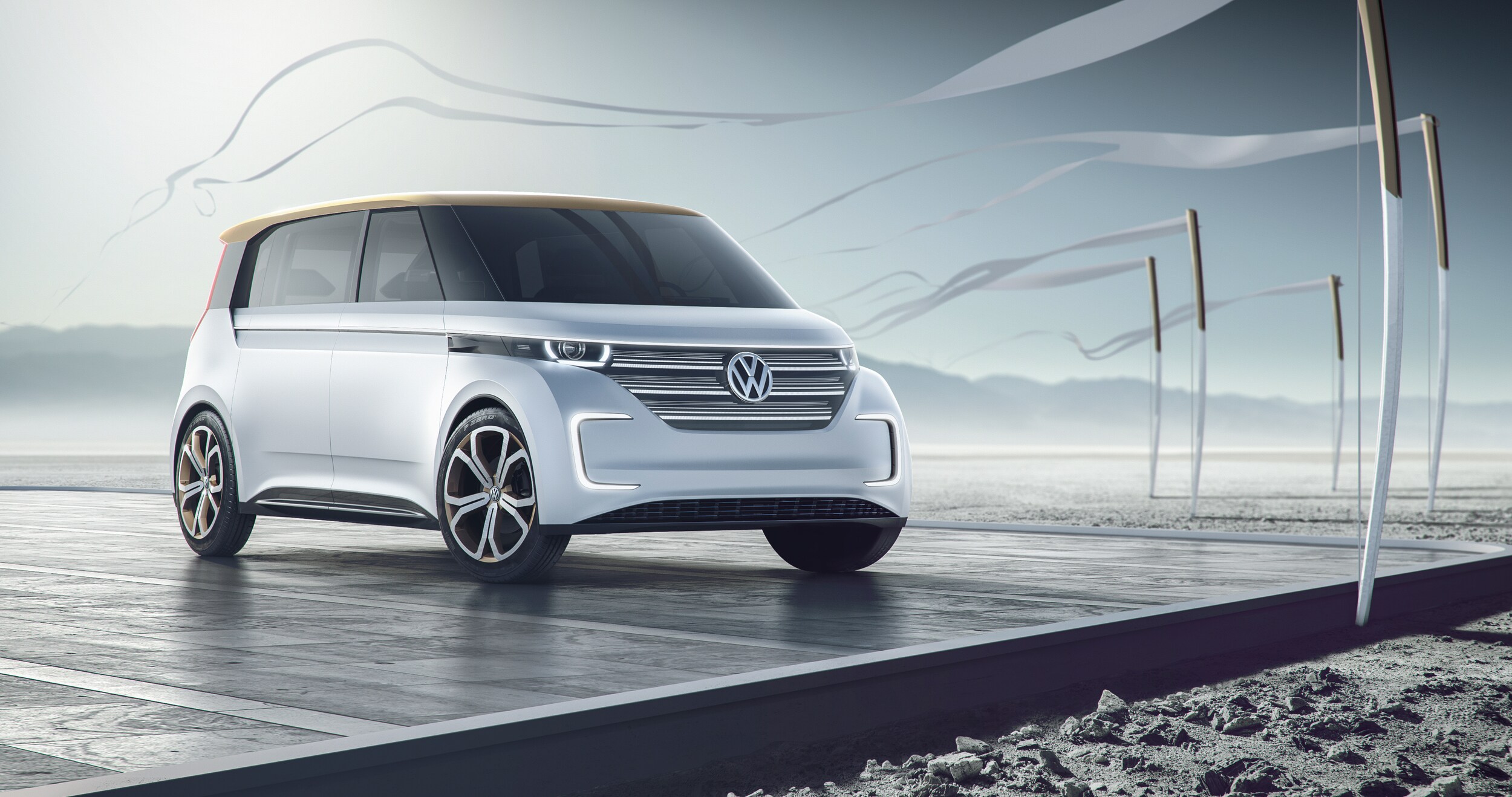 The BUDD-e concept van represents the changes Volkswagen hopes to make in the way we think about electric vehicles and features.
It introduced several new ideas to help manufacturers design more efficient and environmentally friendly vehicles.
---
If you have any questions about our selection of new, CPO and used Volkswagens for sale near Minneapolis, MN, contact our team. Call 888-701-2466 or use our online Make an Inquiry tool.
Why is BUDD-e a big deal?
MEB stands for Modular Electric Toolkit. BUDD-e is the first VW model based on this technology. MEB technology, specifically designed for plug-in vehicles, gives BUDD-e a mobile interface that connects with the world. Think: Smart Home, Smart Car technology.
This next-generation infotainment concept will hopefully change the way we think of smart cars by taking the technology to a new level.


The BUDD-e design also captures Volkswagen's heritage with a revolutionary, outside-the-box design and elements representing the original VW Microbus.
What the experts are saying about BUDD-e.
Check out our blog: New Volkswagen Concept Microbus. Tech review website, Engadget, gave BUDD-e the "Best Innovation Award" and featured it in "Best of CES Awards".
BUDD-e features offer a glimpse into the future of VW models.
Here are just a few of the features on Volkswagen's BUDD-e concept van:
Human-Machine Interface: Ignoring the traditional cluster of electronic features most modern vehicles have on the center console, BUDD-e has a clean HMI merged together with 3D navigation mapping. Two separate displays blend into one in both functionality and visually.

Active Info Display: This is a "freely programmable instrument cluster" placed directly in front of the driver. Infotainment is located in a second head unit. The BUDD-e infotainment is compatible with smartphone technology.
Blog: 5 Things You Need to Know About App-Connect™
Controls: BUDD-e systems are operated by gesture, voice and touch screen controls. The driver can choose which one to use.

e-Mirror: Integrating the display of the digital wing mirrors, this feature shows side views from the multifunction display.
Learn more about BUDD-e here.
---
Your Luther Brookdale Volkswagen dealership proudly serves Brooklyn Center, MN, Brooklyn Park, MN, Coon Rapids, MN, Anoka, MN, Minneapolis, MN, St. Paul, MN, Blaine, MN, St. Michael, MN, Albertville, MN, Elk River, MN, New Hope, MN and the surrounding areas. >> Click here for directions.
Browse our Online Inventory.