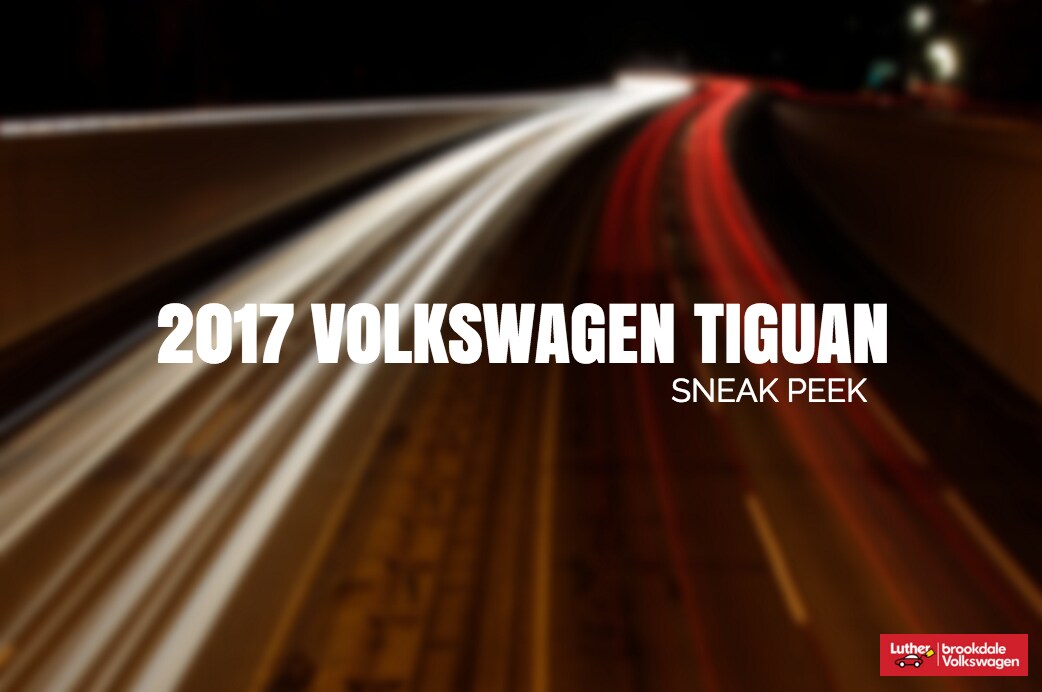 Experts from Kelley Blue Book, Motortrend and Car and Driver have driven, inspected and reviewed the 2017 Tiguan Euro-spec model and here is what we know.
---
Find your next Volkswagen at Luther Brookdale Volkswagen dealership. We have a full selection of Tiguans for sale in Minnesota. Check out a 2016 Tiguan for sale in Anoka and more. View our online inventory. We are a convenient location for
Brooklyn Center, Brooklyn Park, Coon Rapids, Anoka, Minneapolis, St. Paul, Blaine, St. Michael, Albertville, Elk River, New Hope
and the surrounding areas.
VW hasn't released anything official on their media site. But here is what we have heard from automotive experts.
New Tiguan?
That's right! A new Tiguan SUV is coming soon. Available in the U.S. as soon as the summer of 2017.
What's New?
Here are a few new aspects and features on the 2017 Tiguan Euro-Spec model.
Tailgate has been widened and load floor is lower

Boomerang-style taillights

Larger, wider and lower body

More interior space

12.3 inch digital instrument cluster

Active safety tech

Massage seat

Three-zone climate control

Special air filter

Panoramic sunroof

360-view multi-camera parking system
And much more!
Is the 2017 Tiguan good for Minnesota drivers?
Check out this review from Kelley Blue Book: 2017 Volkswagen Tiguan First Review: Winter Test
Volkswagen's 4MOTION and 4MOTION Active Control system allows the new 2017 Tiguan to handle the snow and ice like a sturdy SUV. It has 4 modes: Onroad, Snow, Offroad and Offroad Individual.
Here is what the experts have to say about the new 2017 Tiguan.
---
Luther Brookdale Volkswagen is a VW dealership located in Brooklyn Center, MN. Stop by and see our new building!
Stay in the know about VW news and dealership inventory updates and specials >> Follow us on Social Media.
Facebook | Twitter | Instagram | Pinterest | Google+