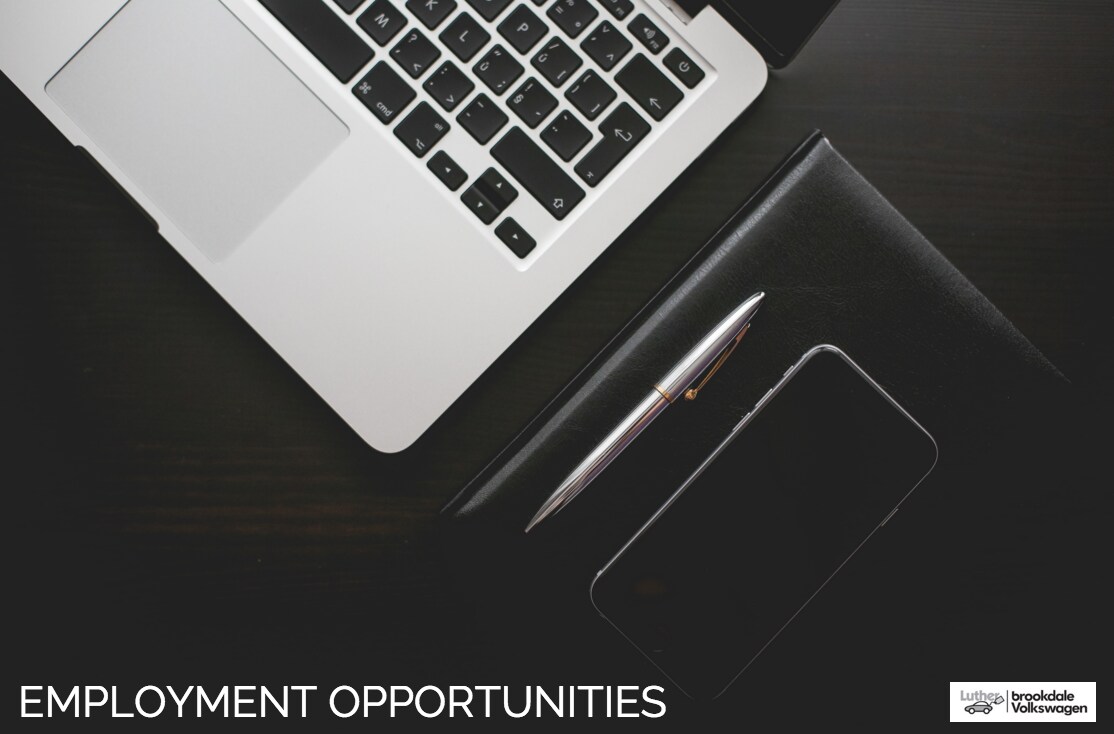 Looking for a job in the Twin Cities? We are hiring! Contact us about job openings and learn more about how you can join the team at Luther Brookdale Volkswagen.
Apply for a job in Minneapolis.
Check out our employment page to see a current list of part-time and full-time job openings. From that page you can learn more about the positions available and start the application process.
Find a technician job in Minneapolis at Luther Brookdale Volkswagen. We also have jobs if you are looking to gain experience in sales or customer service. Need a part-time job? Visit our employment page and see if we have a job that interests you.
Questions?
Contact us if you have any questions. You can use our online Make an Inquiry tool or call us at 888-702-2466.
Working for a Luther Automotive dealership.
Luther Brookdale Volkswagen is part of the Luther Automotive family of dealerships. We offer our customers the Luther Advantage and our employees the chance to build their career in the automotive industry at a well-established auto dealership group.
In fact, Luther Auto is the largest and most respected auto dealership group in the Midwest. With locations in Minnesota, North Dakota , Wisconsin and Arkansas, it's easy to see why. Luther Auto has a high-quality team of over 2,500 individuals that are dedicated to service.
Need experience? Learn more about the Luther Development Center. This sales academy helps talented, career-minded individuals become successful sales professionals.
"Bring us your passion and enthusiasm and we'll do the rest!"
---
Luther Brookdale Volkswagen dealership proudly serves Brooklyn Center, Brooklyn Park, Coon Rapids, Anoka, Minneapolis, St. Paul, Blaine, St. Michael, Albertville, Elk River, New Hope and the surrounding areas.
Browse our online inventory.
Follow us on Social Media to learn more about our dealership and stay updated on the latest Volkswagen news.
Facebook | Twitter | Instagram | Pinterest | Google+