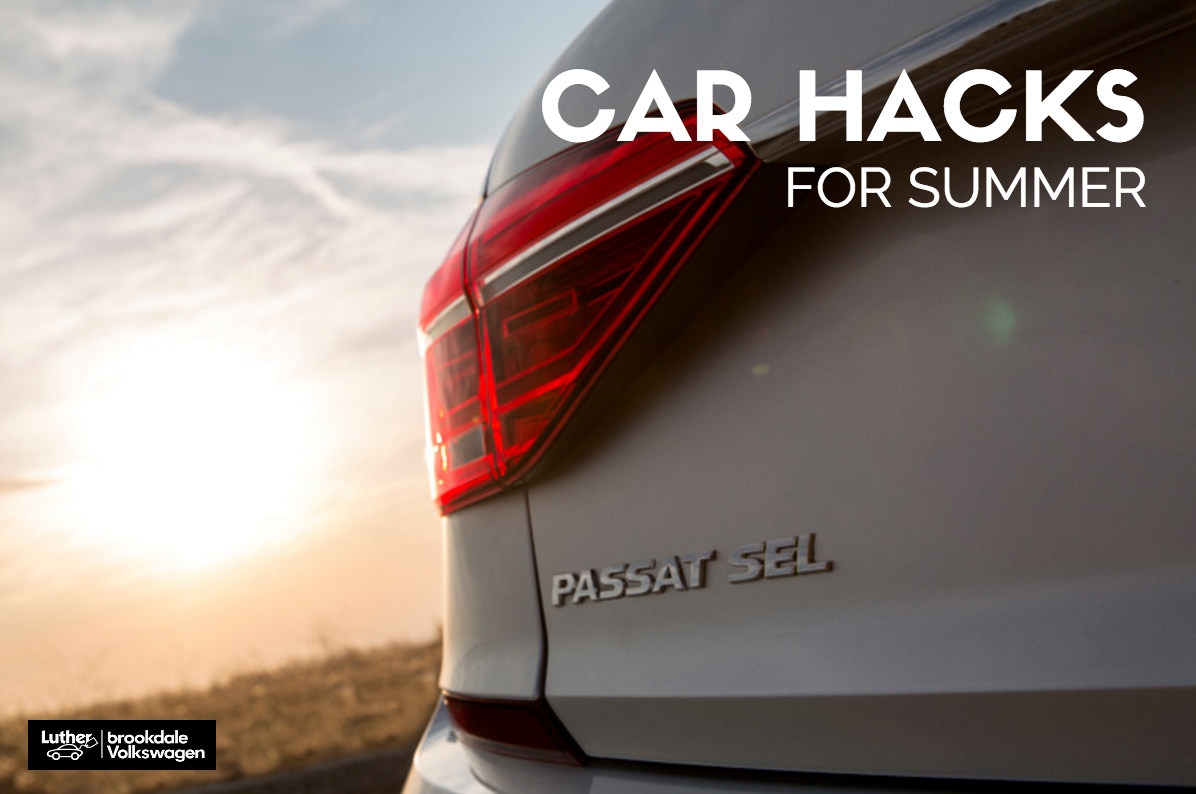 Get a trash collector for your car.
This car hack isn't specifically for summer, but it sure helps keep the interior of your vehicle clean during your busy summer days and long summer road trips. Use a plastic cereal container, plastic grocery bags or recycle another kind of container. Your vehicle trash collector should be large enough for empty pop cans, yet small enough to not take up too much floorboard space.
Keep shower caps on hand for dirty shoes.
Driving home from a long day at the lake? Put your sandy beach sandals in a disposable shower cap to prevent dirt and sand from getting all over the interior of your vehicle.
Keep essentials handy.
Organize sunscreen, sunglasses, toys for kids, extra pairs of shoes and more in the trunk of your vehicle. An extra bag full of essential and easy to forget summer items will come in handy.
Stay safe by letting someone know where you are going.
Don't forget to keep safety in mind during your summer adventures. Let someone know where you are going and when you plan to arrive. Arrange to contact them upon your safe arrival. It's also a good idea to have a roadside emergency kit. >> Luther Towing answers live 24/7. Call 1-877-588-4377.
Cargo Organizers.
Equip your Volkswagen with genuine Volkswagen accessories to make packing up your gear easy and convenient. Here are a few accessories you can add to your 2016 Passat.
Bike Rack

Base Rack

Boat Rack
Find genuine Volkswagen accessories at Luther Brookdale Volkswagen dealership in Minneapolis, MN. >> Click here to visit our Parts Center.
Luther Brookdale Volkswagen dealership proudly serves Brooklyn Center, MN, Brooklyn Park, MN, Coon Rapids, MN, Anoka, MN, Minneapolis, MN, St. Paul, MN, Blaine, MN, St. Michael, MN, Albertville, MN, Elk River, MN, New Hope, MN and the surrounding areas. >> Click here for directions.
Browse our Online Inventory.