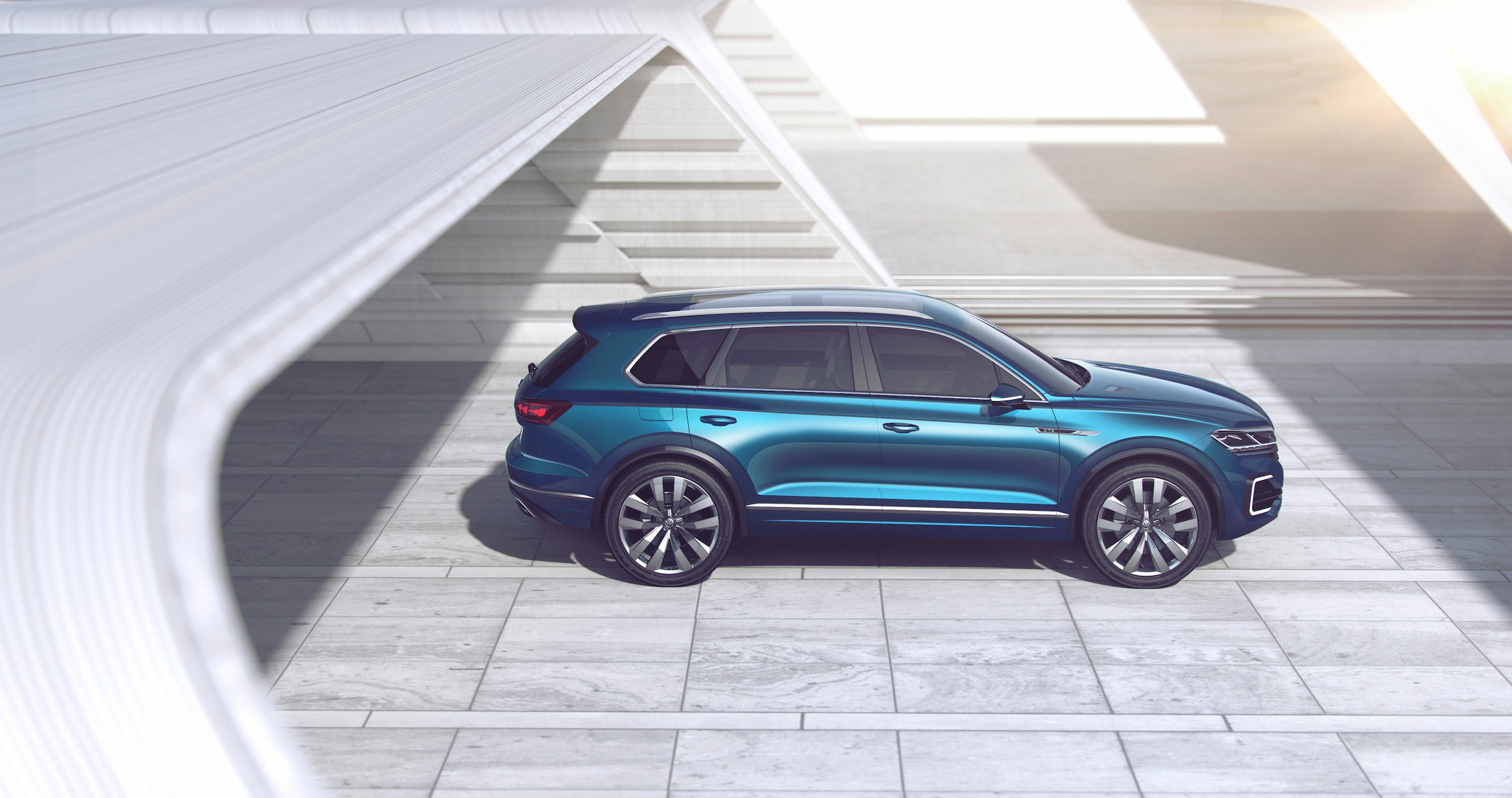 Check out Volkswagen's latest concept SUV. The T-Prime Concept GTE is a full-size SUV with a plug-in hybrid powertrain and AWD.
Technology to get excited about
This concept is all about HMI. Like BUDD-e, the T-Prime Concept has seamless integration of the infotainment systems and active info display under a sheet of transparent glass. Technology features are controlled exclusively by touchscreens, gesture and voice controls. T-Prime also introduces a new "by wire" shifting method that is coupled with touch-sensitive surfaces.
Engine Specs
The T-Prime concept GTE has a 373 horsepower plug-in hybrid drive, incorporating an electric motor, turbocharged gas engine, and battery. Its electric range is 31 miles and it can go 0 to 60 MPH in 6 seconds. With an estimated 375 lb.-ft. of torque, the T-Prime has a top speed of 139 MPH.
This engine has three driving modes: E-Mode, Hybrid and GTE. Start with battery energy first in E-Mode. If the accelerator is pressed beyond a defined pressure point, the Hybrid TSI engine activates. Use the touch screen to return to E-Mode at any point. What about GTE? Activate GTE with the touchscreen to bring out the most agile character of this SUV. GTE puts the T-Prime Concept GTE in a sporty mode with maximum torque.
"By wire"
One of the revolutionary features the T-Prime concept is introducing is the "by wire" control of the gear shift unit for the 8-speed automatic gearbox. Driving controls are activated by the driver using a rolling glass scroll wheel located in the center console. The "by wire" technology is used to shift, activate hazard warning lights, the Auto Hold function, the electric parking brake and starting and stopping the engine.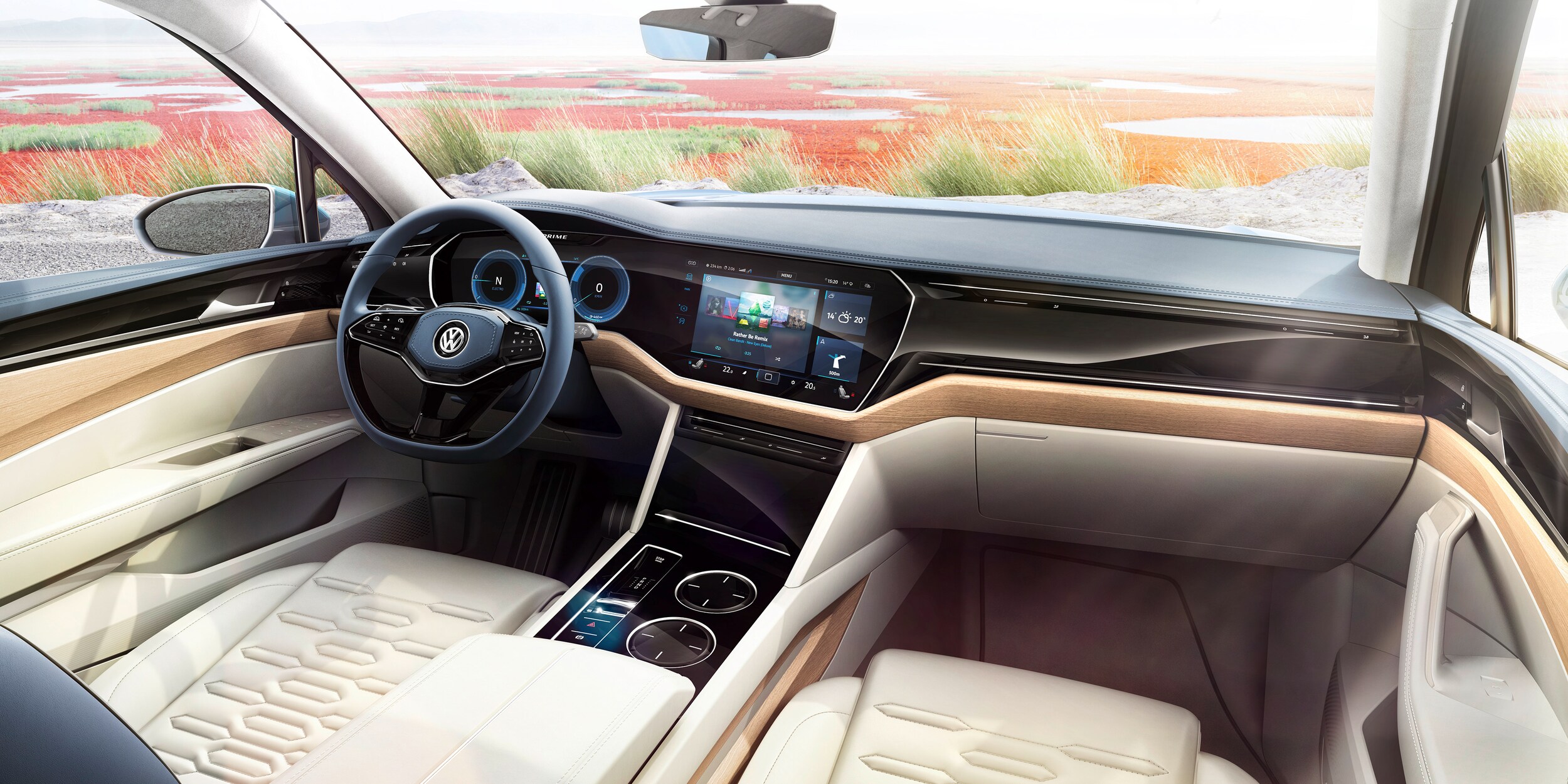 ---
Luther Brookdale Volkswagen dealership proudly serves Brooklyn Center, MN, Brooklyn Park, MN, Coon Rapids, MN, Anoka, MN, Minneapolis, MN, St. Paul, MN, Blaine, MN, St. Michael, MN, Albertville, MN, Elk River, MN, New Hope, MN and the surrounding areas. >> Click here for directions.